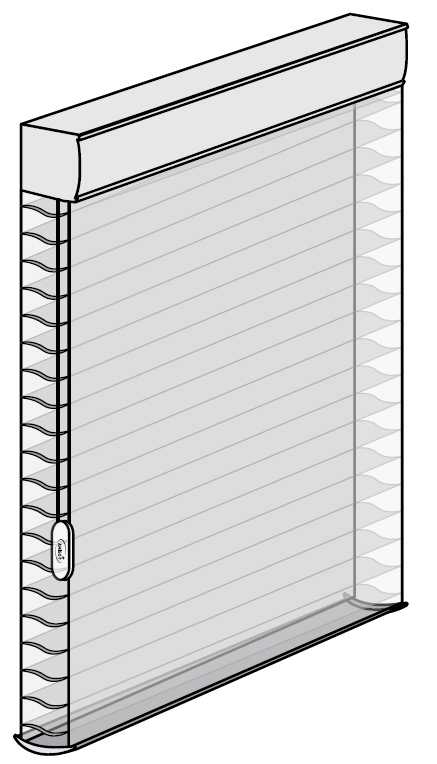 Mirage blind is a sun protection decorative roller blind with an original fabric sheet.
The fabric is a 2-layer transparent veil with colored fabric blades inside. One may alter the blades position using a cord mechanism, thus adjusting premises illumination.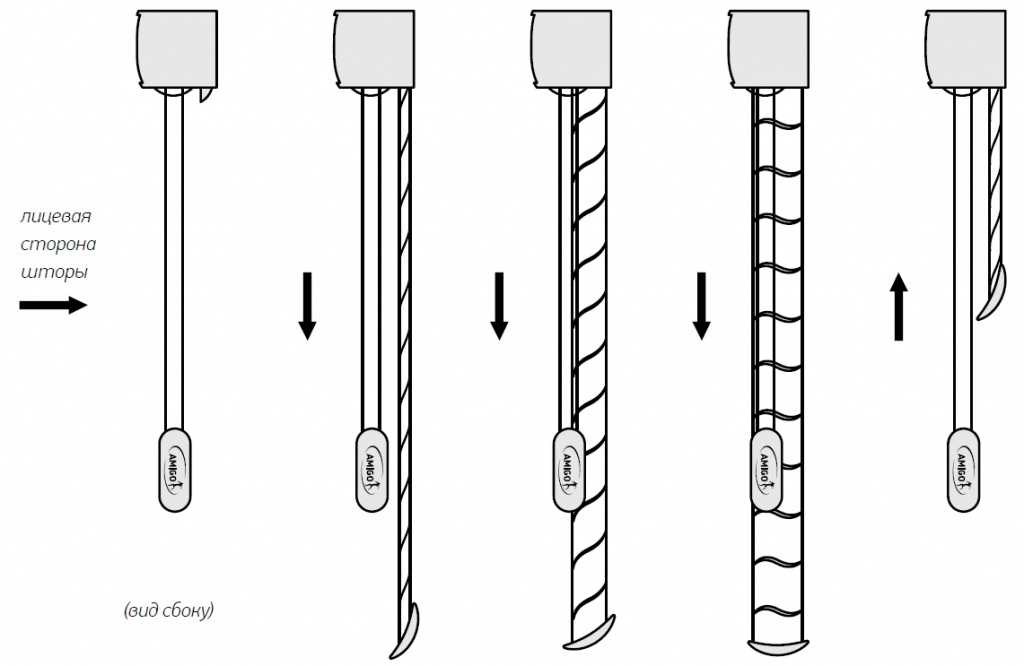 | | |
| --- | --- |
| лицевая сторона шторы | blind face |
| вид сбоку | side view |
Amigo® Mirage blinds are designed to be installed outside/outside openings. These are loose-hanging models (fixed at the top).
The fabric sheet is pulled up and down by means of a loop cord routed through the control unit that may be located either leftward or rightward.
The internal fabric blades may be tilted for up to 90° only when the sheet is pulled down completely.
The loop cord has several dimension types: 60, 80, 100, 120, 150 and 180 cm (1/2 of loop total length). The loop size selected at default when manufacturing the blinds is minimum 2/3 of the ordered product height.
Limit dimensions:

Spacing of fabric internal blades, mm

Width, cm

Height, cm

Max. area. sq.m

Min.

Max.

Min.

Max.

25

30

270

50

200

3.75

55

300

8.0