Measurement and installation
Venus system cassette horizontal blinds are measured in height and width or in the middle of a rubber seal. The fillet depth shall be also measured, i.e. the distance from the window surface to the glass (perpendicular).
Venus system horizontal blinds are not recommended to be installed on the windows with fillet depth less than 8 mm.
It is not recommended to order Venus products with the blade sheet made of perforated strip.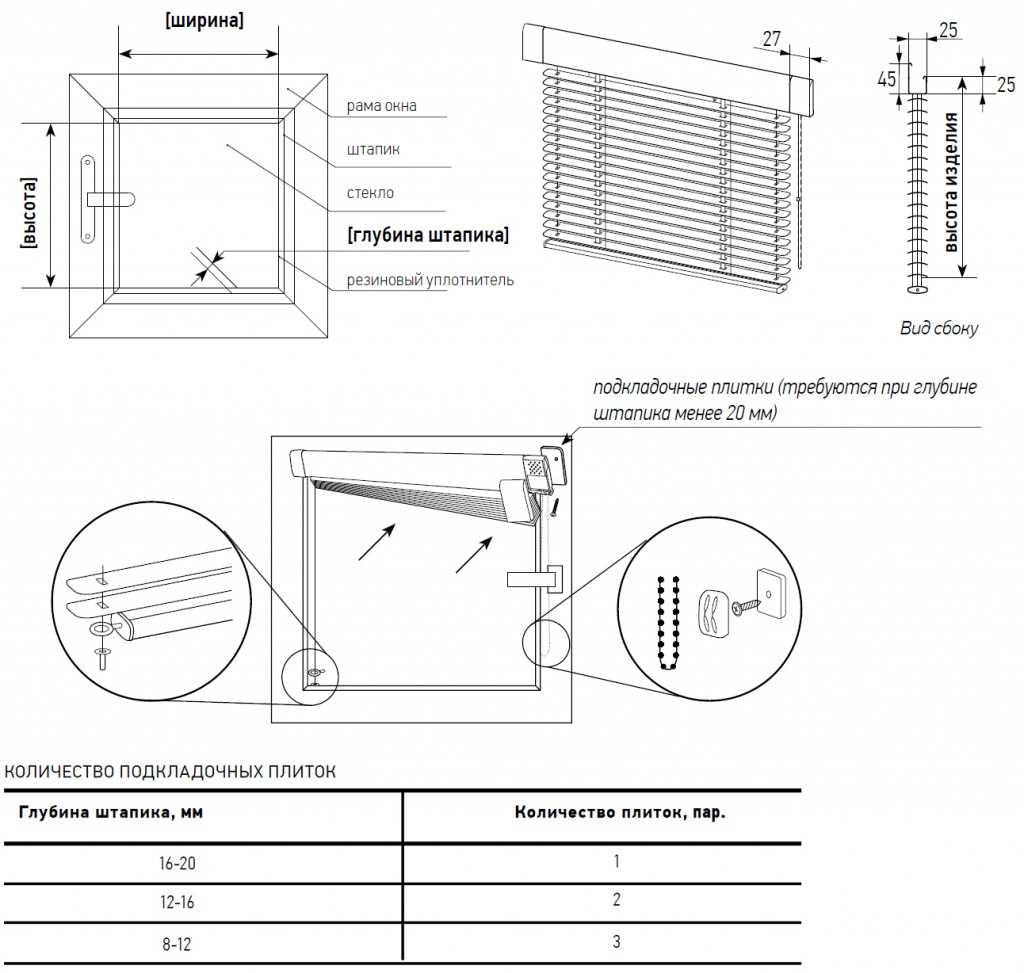 | | |
| --- | --- |
| [height] | [высота] |
| [width] | [ширина] |
| window frame | рама окна |
| fillet | штапик |
| glass | стекло |
| [fillet depth] | [глубина штапика] |
| rubber seal | резиновый уплотнитель |
| Side view | Вид сбоку |
| product height | высота изделия |
| | |
| --- | --- |
| backing plates (required at fillet depth less than 20 mm) | подкладочные плитки (требуются при глубине штапика менее 20 мм) |
NUMBER OF BACKING PLATES
| | |
| --- | --- |
| Fillet depth, mm | Number of plates, pairs |
| 16-20 | 1 |
| 12-16 | 2 |
| 8-12 | 3 |